Welcome to Argan Oleo, your wholesale supplier of premium Moroccan products. We are a German company specializing in the import and distribution of internationally renowned natural oils, such as argan oil, jojoba oil and pomegranate seed oil.
At Argan Oleo, we are committed to offering you exceptional products directly from Morocco, renowned for its natural wealth and beauty treasures. Our team works on 100% Moroccan production that is reliable and respectful of the environment, in order to guarantee you products of the highest quality.
Argan oil, also known as "the liquid gold of Morocco", is one of our flagship products. Extracted from the nuts of the argan tree, this precious oil is full of vitamins, antioxidants and essential fatty acids that deeply nourish and hydrate the skin. Whether for cosmetic or culinary use, our argan oil is a true ally for your well-being.
We also offer jojoba oil, known for its exceptional moisturizing properties. It helps balance the skin's sebum production, leaving it feeling smooth and elastic. Pomegranate seed oil, on the other hand, is a youth treasure due to its regenerative and antioxidant properties. It helps preserve skin vitality and combat signs of aging.
Our name is synonymous with the highest quality and elevated standards
We have made it our mission to produce only flawless oils and make them available to consumers worldwide.
As a young German-Moroccan family business, we only offer the best to our customers. We always guarantee the highest quality, hygiene, and safety.
Our company was founded on September 25, 2006 in Morocco, based in Essaouira, in the middle of the only argan grove in the world. We harvest argan tree seeds in the traditional way. The direct path from the tree to the press is always completely and strictly controlled, so that we can guarantee absolutely pure raw materials. Each delivery is subject to independent laboratory analysis.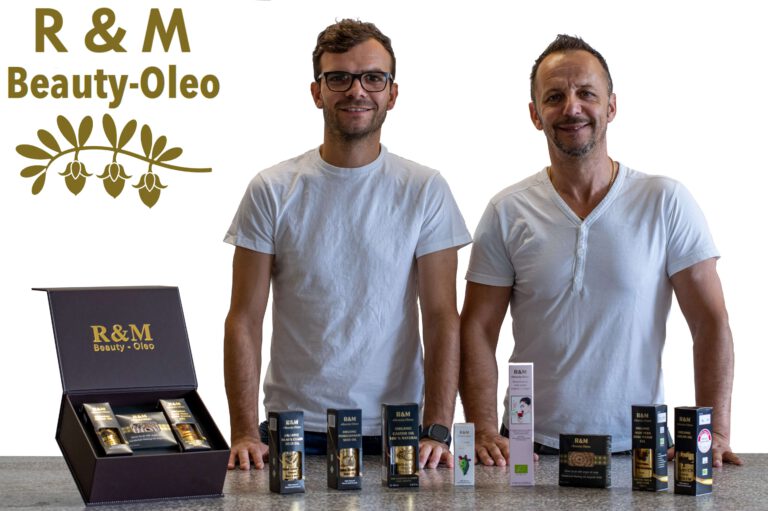 At Argan Oleo, we understand the importance of the quality and purity of the products you offer to your customers. That's why we conduct rigorous checks at every stage of production, from sourcing raw materials to final packaging, to ensure exceptional products for you.
Whether you are a specialized boutique, a spa, a beauty salon, or a cosmetics company, we are here to meet your wholesale needs. We offer competitive rates, customization options, and attentive customer service to support your business.
Trust Argan Oleo to provide you with superior quality Moroccan products that will delight your customers. Contact us today to learn more about our product range and discover how we can collaborate for the success of your business.
Our products are officially tested according to EU directives and checked several times a year. Of course, RachiMar is officially certified by KIWA.
ArganOleo from RachiMar Morocco is registered under RCN 929, Pat:47402278, IF:05796464
Your Wholesale Partner for Moroccan Treasures